AP Pro supplier picker - Latest supplier remains selected instead of original supplier
What is the issue?
When opening the Select supplier dialog box by clicking the Expand button

next to the Supplier code field, the invoice supplier is not selected by default. Instead, the latest supplier from the Recently used list is selected, mixing up the view.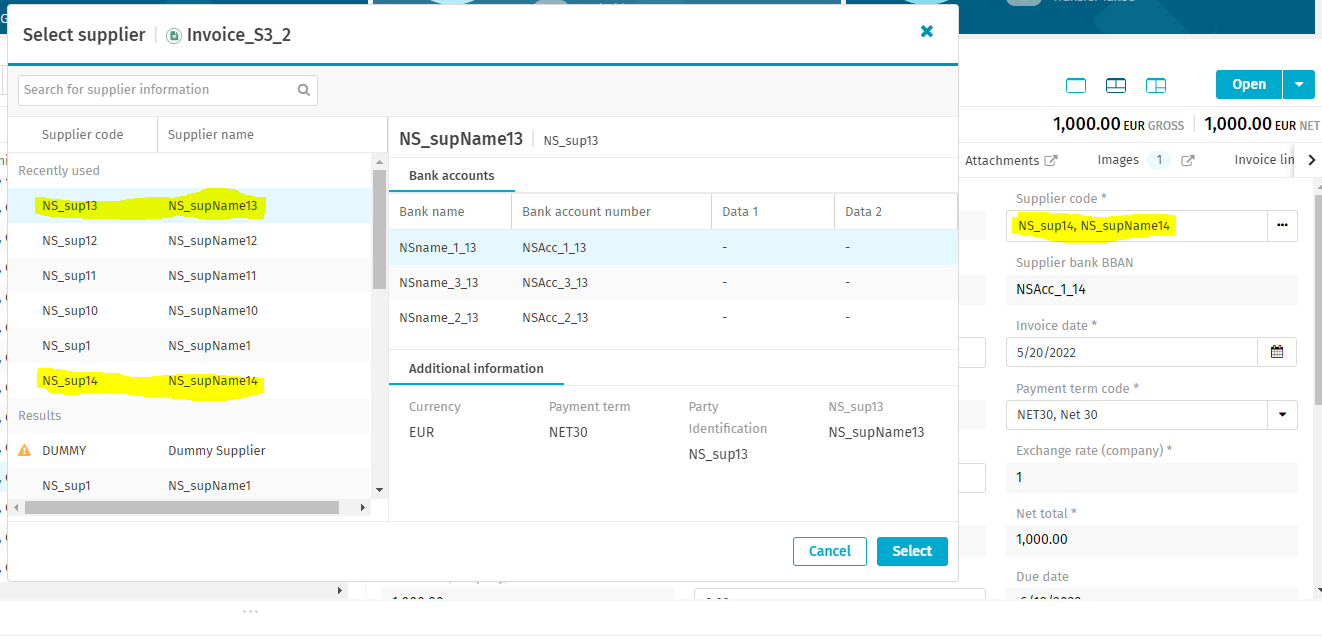 Resolution:
This is a known issue. The recently selected supplier list is user session-specific and is cleared when user logs out. The issue will be fixed in a future release.
Additional Information:
Once this issue has been fixed, the information will be available in the P2P release notes with the following details:

Internal ID: ALUSTA-101153
Support System ID: BWPB0045960