Purchase order email not sent to Supplier
What is the issue?
When a user orders an item using Basware purchase (creates a requisition) for a supplier having delivery method 'email' (supplier type is email) and the user does not fill the Purpose in the ordered item and the order is placed without purpose, the order is not sent to the supplier, an email notification is not sent to the supplier
Check this:
Requisition:

Order:

The supplier delivery method is Email. You can check the same in order details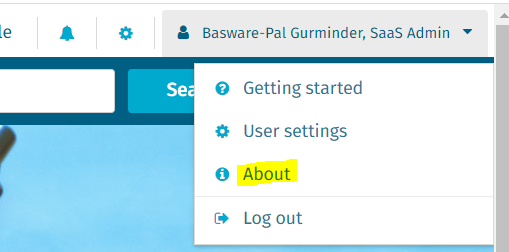 Resolution:
This issue will be fixed in Basware P2P 22.5 release.
Workaround:
To Identify the impacted Purchase order, the user can check the Order creation is of May month and the history does not have 'Sending purchase order to supplier'.

Or a Professional user can check on the List page if there are any purchase orders with an empty purpose field.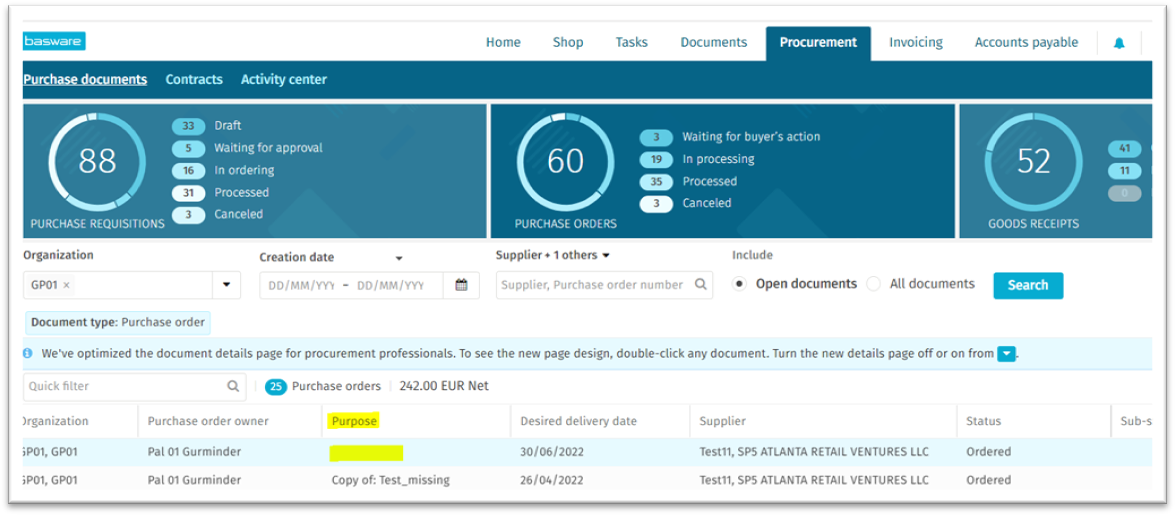 For New requisition, please update the user to fill the purpose field.

We can configure an entity rule to throw an error if the Purpose filed is empty. or

We can configure some default input (like for example "-" or none) for the Purpose field Or Set the purpose field as mandatory till the bug gets fixed to avoid such scenarios. It is a small change and if you want to implement this, please contact Basware Support.

We can also use the PR enrichment functionality to update the Purpose filed if it is empty. It will be billable work (CR)
Additional Information:
If there are any further inquiries, please contact Basware Support by filing a standard case with reference to problem BWPB0045527.