Summary:
Since Alusta 22.2, we introduce the open PO report from Account Payable -> Accrual reports screen.

Currently, this new feature has limited availability: when you reach the upper limit set for the amount of matching order lines and receipts stored in P2P, the report creation is disabled. You will see this kind of message on the screen.
"Your organization has too many documents to create this report. Request a custom report from Basware Support." (translation)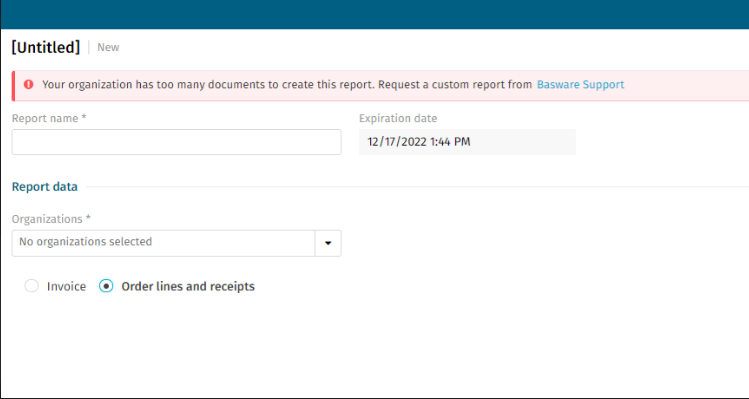 Instructions:
We don't recommand to increase the individual customer's report limits. And we are continuously improving the current Open PO report functionality to handle more limits in the future. However at the moment, if you need to request a custom report, please request a service. Our change request manager will assign consulting resource and get in touch with you to discuss and implement the custom report for your need soon. It is billable hours.

1, Log on to https://basware.service-now.com/bw?id=bw_csm_index and click on "Request a service" from the menu bar.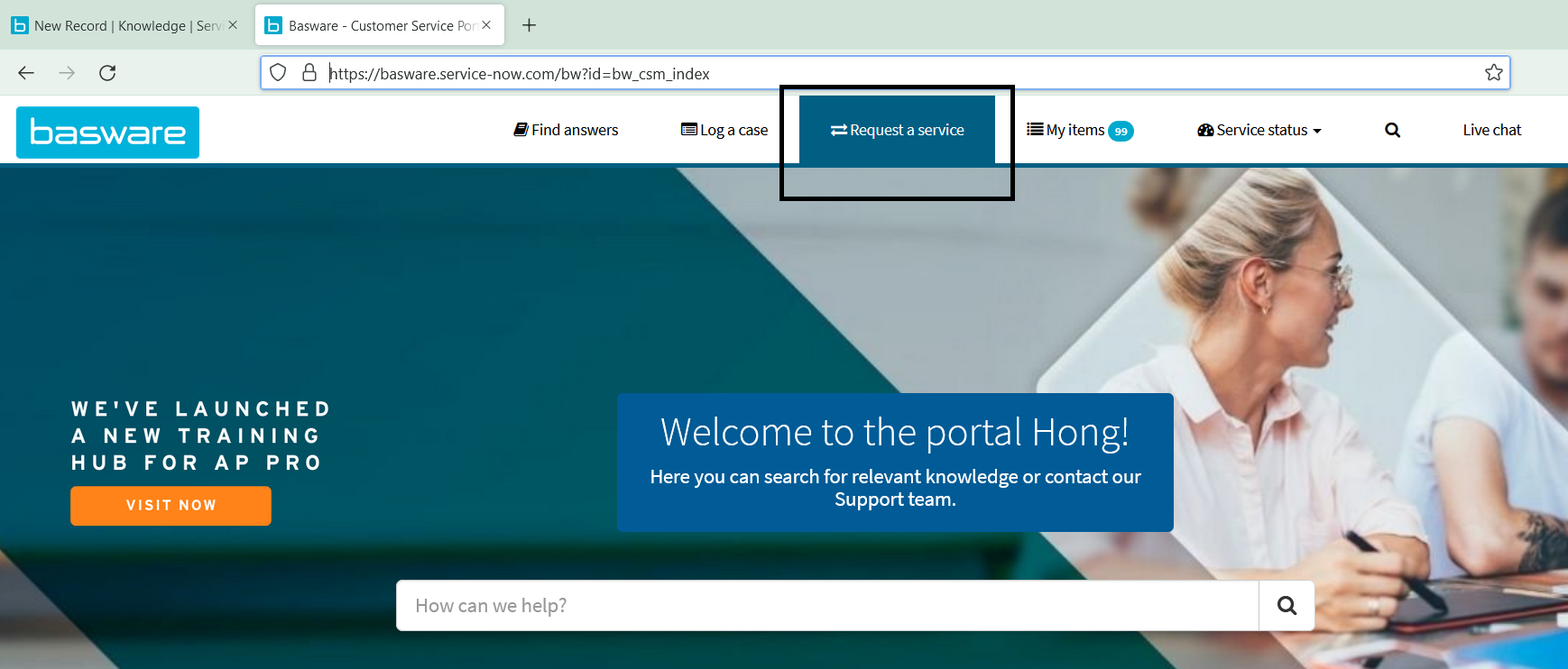 2, Choose the "Custom Change Request" form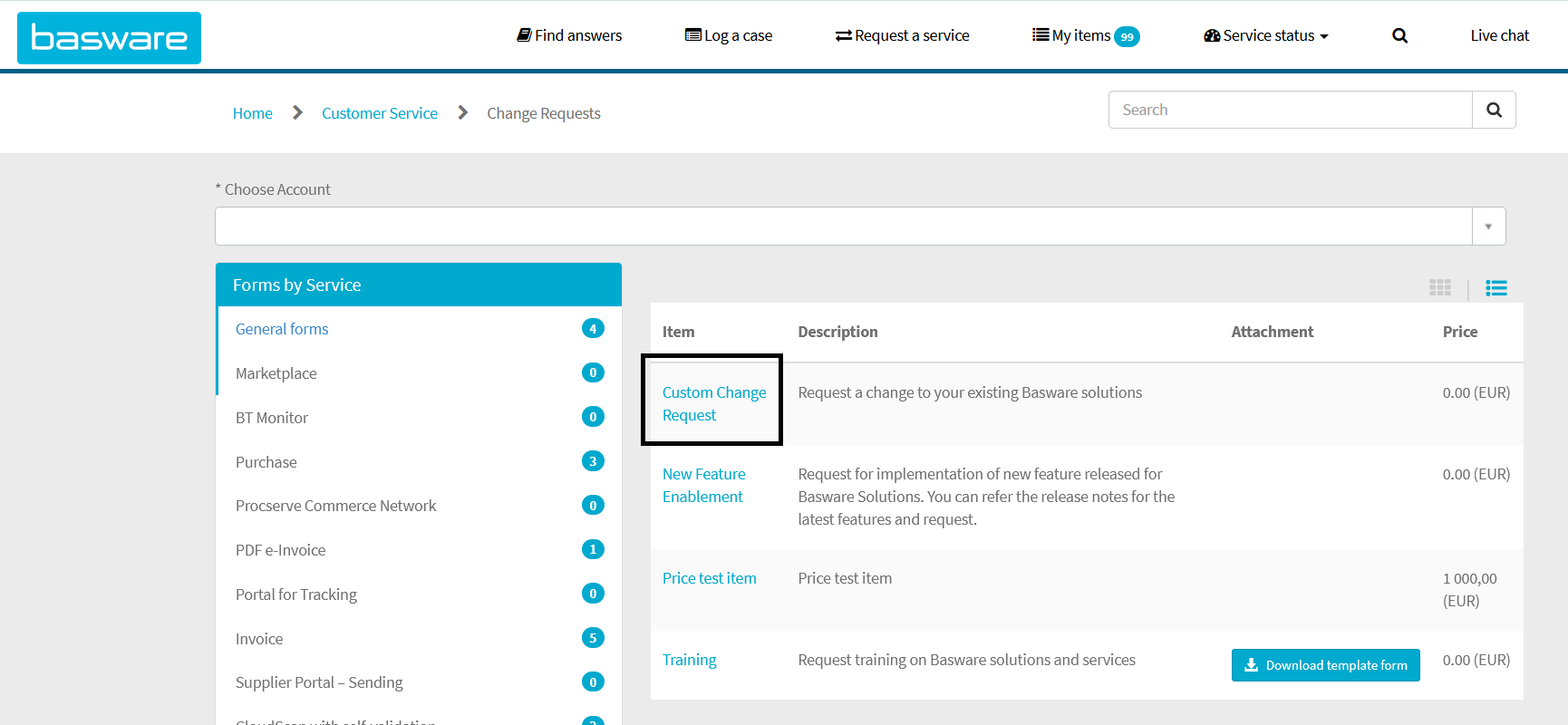 3, Fill in the change request.
Fill in Account. Value is your business account in ServiceNow
Fill in Business Service. Value is Invoice
Fill in Short Description. Value is "Request open PO custom report". Please keep the same short description so we can track the incoming tickets better
Fill in Long description. Value is the exact details you need to adjust for the report columns and content.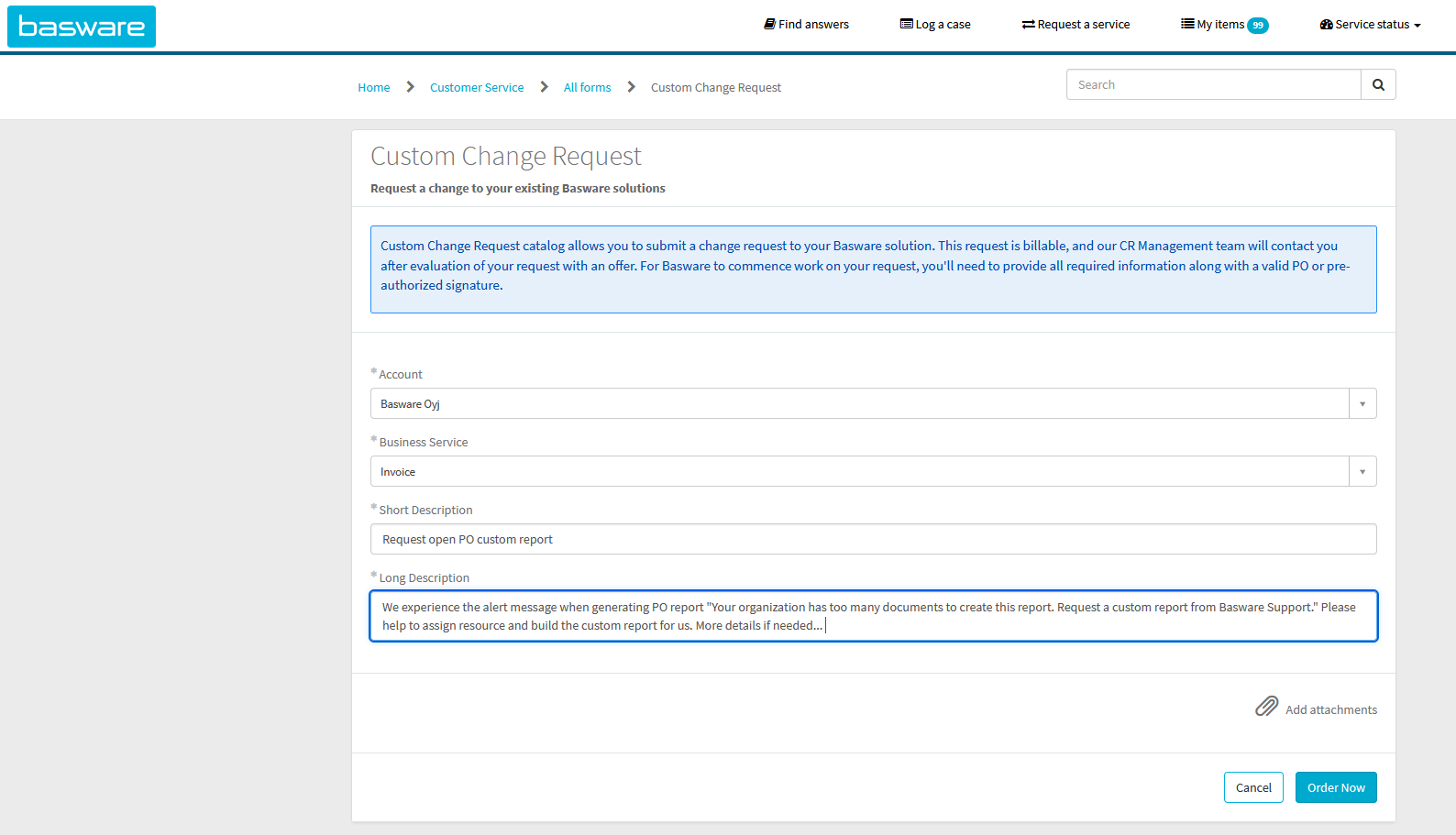 4, After you have filled in all the details and verifiy the form content. You can click "Order Now" button at the end of the form to submit the request. Our CR manager will contact you after evaluating the request.
Additional Information:
P2P - matching: how to request changes to the report content, BWKB0018034