IP - Error while launching IP Applications
Summary:
User may face below error while launching/opening IP Applications.
Error: Main position: 60 Error Source: IPWorksSSL.HTTPS.1->mdLogin::SendPayload->::Dologin Error Number: 27030 Error Description: Internet Cannot Connect.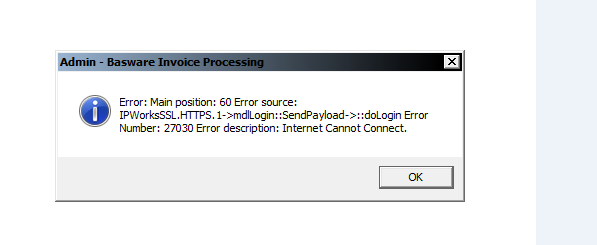 Instructions:
Check the IIS services, if it is stopped please start it.
If the service is already started , please restart the IIS service.