How can I check the status of my invoices in Basware Portal?
Summary:
You want to check if:
Your invoices are delivered

Or want to track the current status of your invoices
Instructions:
You can follow up invoices that you have sent through Basware services on the Basware Portal.
When you log in to Basware Portal, you will see a list of invoices that you have sent to your customers. You can check the status of each invoice on this view. If you are looking for a specific invoice, you can use search to limit the number of search results.
Please login to your Basware Portal account

Once there, you can navigate to the "Documents" page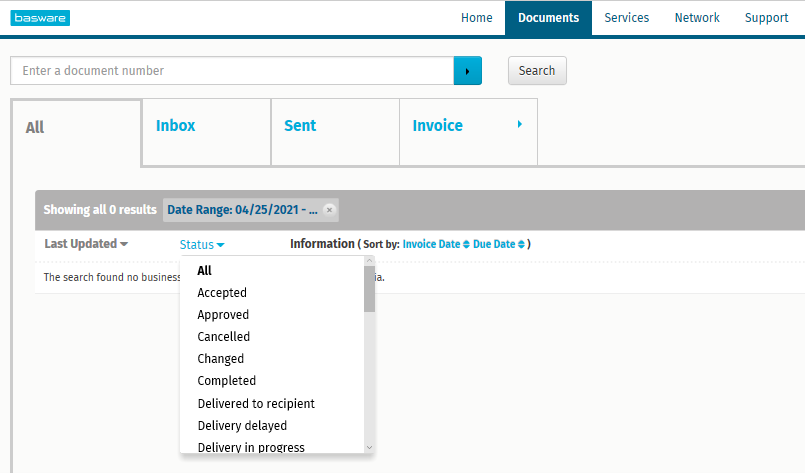 On this page you will be able to check the status of your invoice

If the invoice was rejected, you can open the invoice and see the specific error that caused the rejection.