PM - File size exceeds the maximum size (MB):
What is the issue?
PM Client throws below error when the attachment file is more than it's defined limit in Web.config.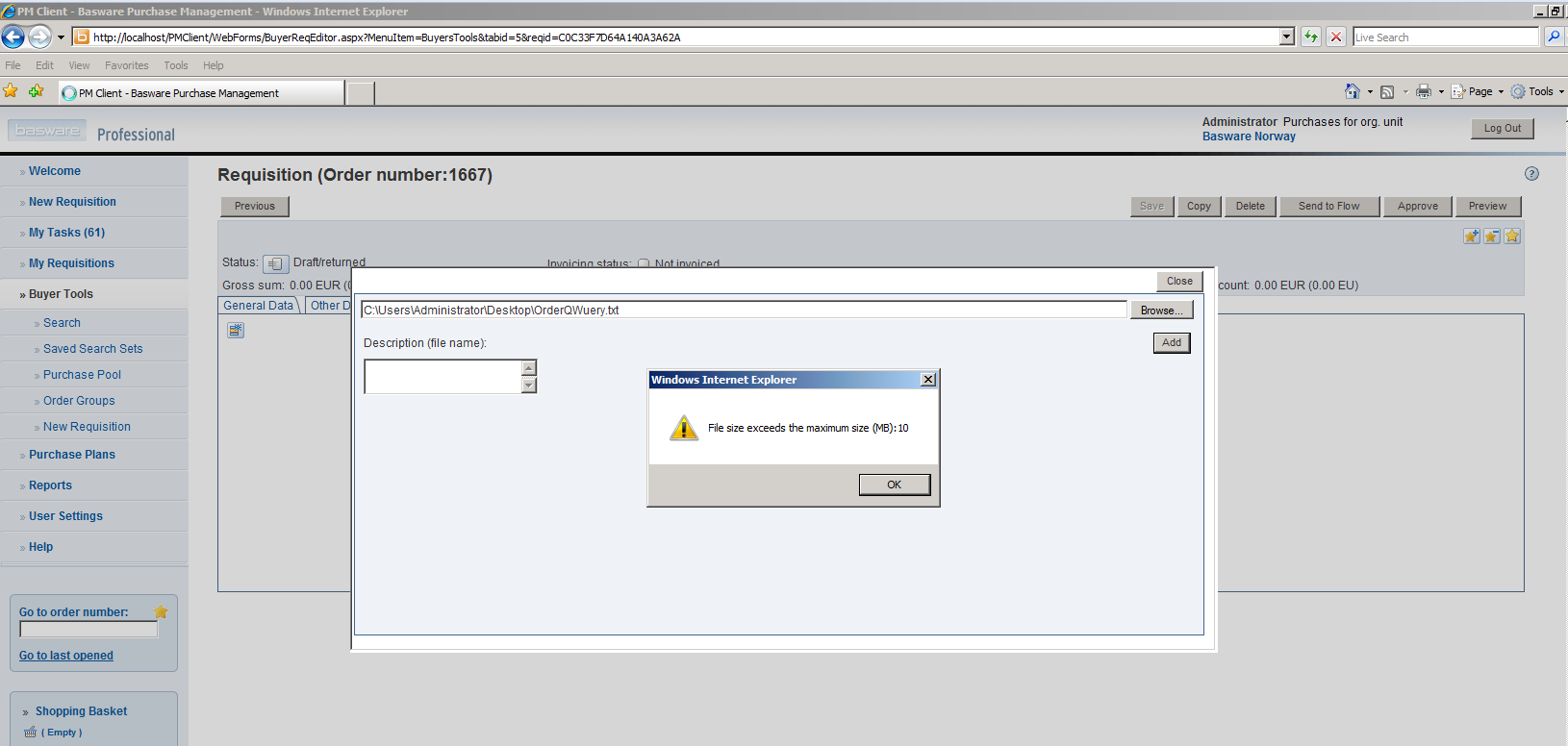 Resolution:
There is a Parameter in web.config file which can be used to increase attachment file size.
Parameter Name: MaxFileSize

Parameter value can be changed as per requirement.