| | |
| --- | --- |
| Target group of this article | |
| All Users | |
| Main User | X |
| IT department | X |
**THIS ARTICLE IS NO LONGER PUBLISHED EXTERNALLY AS IT'S ONLY VALID FOR OLD VERSIONS**
Problem
When a user with a touchscreen computer tries to forward an invoice in Alusta, the browser might crash with an "Internet Explorer has stopped working" error.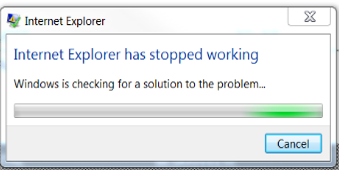 The windows event viewer shows the following error.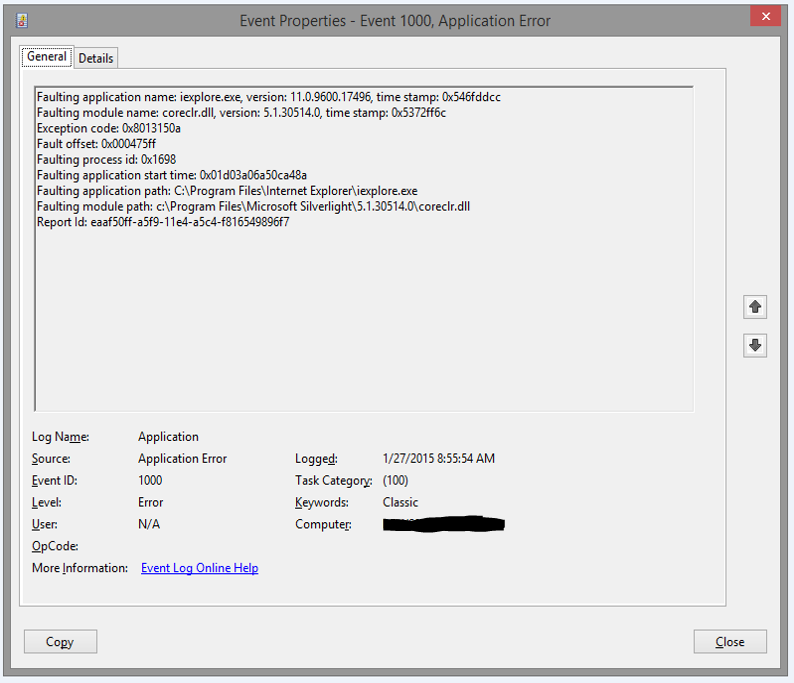 Suggested solution
Try to downgrade to .Net 4.5 and disable Tablet PC input service in services.msc on the client machine. A restart might be needed after the .Net downgrade in order for it to work.
Please contact your local IT Department for help to do this, if necessary.
(For IT Department: This is a problem with Silverlight, and once Alusta will start using Edge/HTML5, this should no longer be a problem.)