Attaching an Item Template to a Standard Item
After you have created an Item Template in the Item Template Directory this can be attached to an item via the Item Directory.
Select Product Manager from the dashboard, then Items to view the item directory.

From the Item Directory locate the item you wish to add the Template to and click its name to begin editing: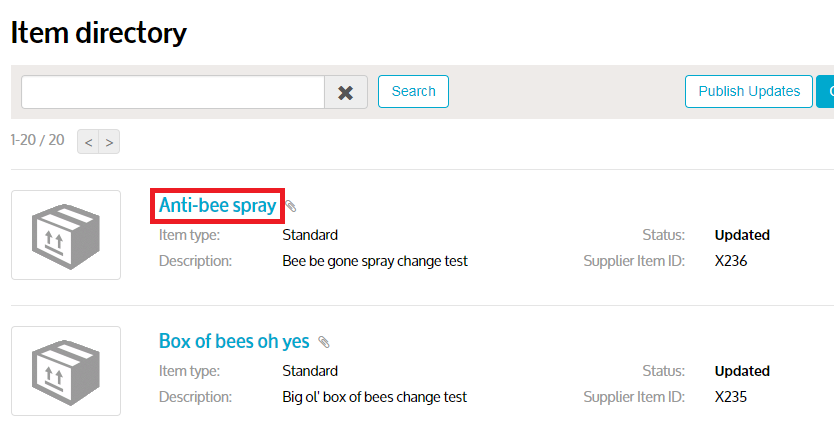 From the edit item page click the + symbol next to the Item Template option: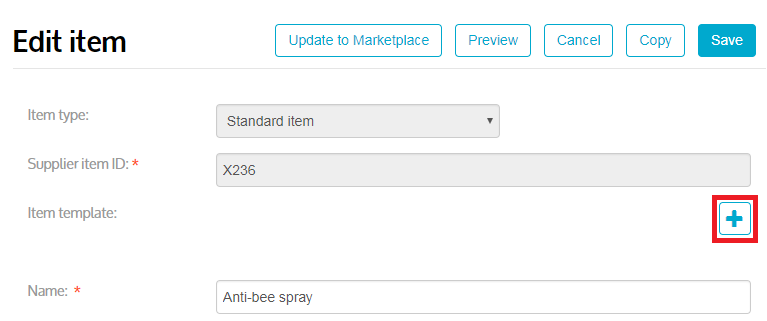 The Item Template Directory page should now be displayed. Click the + symbol next to the Template you wish to attach, then click Done to save these changes and return to the edit item screen.

Managing the Templated Item Data
From the edit item page for the item you have attached a Template to you can also amend the Templated Item Data by selecting the cog symbol next to the Template Data option:

Once you have made the desired changes click Save to return to the edit item screen: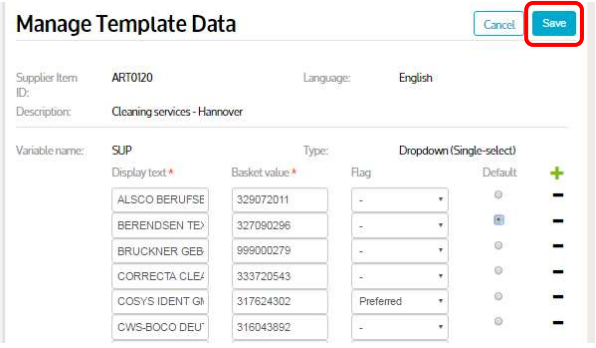 From the top of the edit item page, you can select Preview to view the item and the changes you have made, once you have attached the template and made any desired changes to the Template Data ensure you click Save to finalize these changes. You can also then publish these changes to Marketplace by selecting Update to Marketplace if you wish:

Related articles