Summary:
How to log a case with Basware Support after you log in to the Customer Support Portal.
You need to have a Customer Support Portal account to be able to log in and use the "Log a case" option.

Before logging a case, we recommend searching our knowledge base for known errors, useful solutions, and troubleshooting tips.
Please view our short video that shows you how to search for knowledge:
Instructions:
When logged in to the Customer Support Portal you can submit your requests and report your issues by accessing the 'Log a case' view.
Click on Log a case (upper or middle buttons).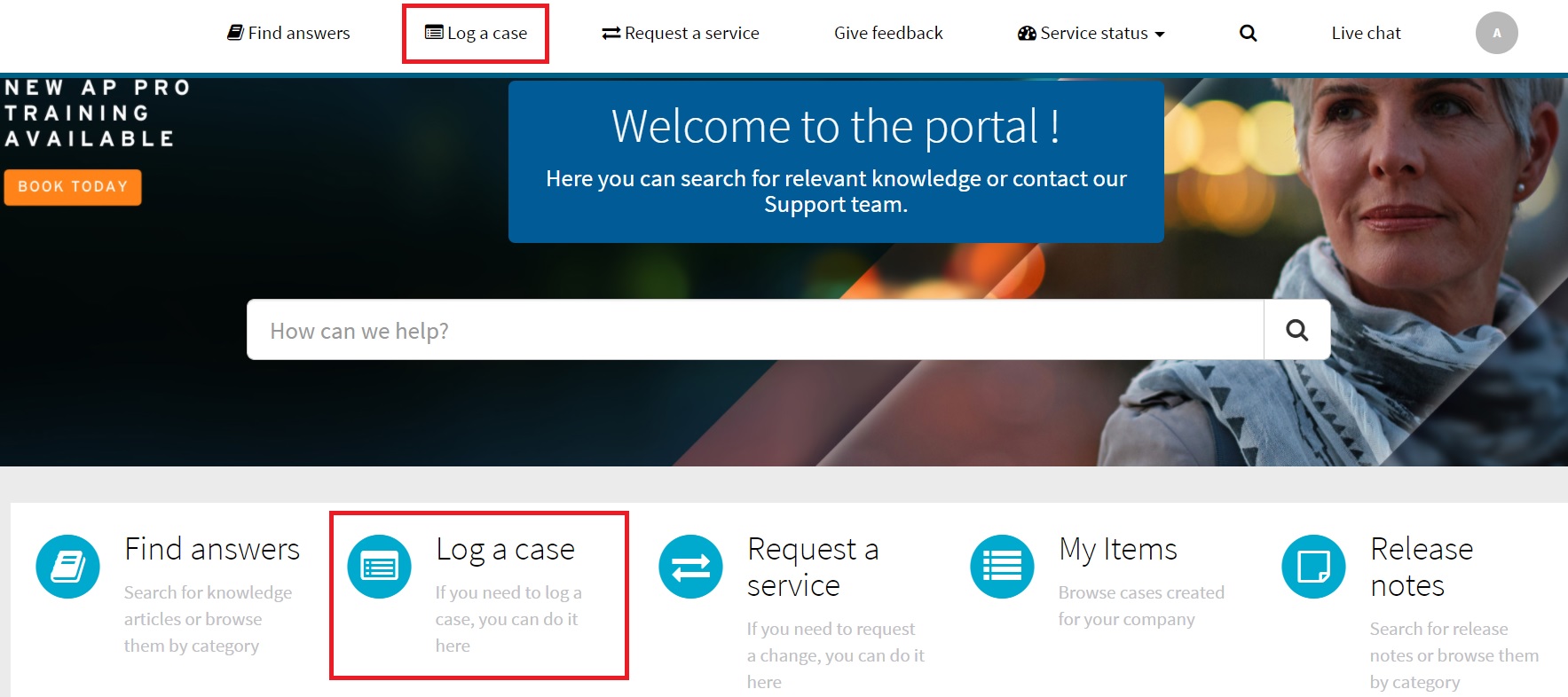 We have updated the Log a case page view to make it easier for you to select the form that best matches your needs, by categorizing the forms by service and request type.
The first view of the Log a case page guides you through the steps needed to submit your case.

In this example, we will use "Scan and Capture".

The form will guide you to provide the right information for your request to be solved in the fastest way.
This video provides more information on the case form features.
When you are not sure which form to use, just pick the Standard case form, which is available for all services.
For any queries or issues related to the Basware invoice billed for your services, select the Basware invoicing department form.