What is the issue?
When accessing Monitor, you get an error stating that "No user found, application cannot be started. Please contact the administrator".
You have the license to Monitor in IP Admin.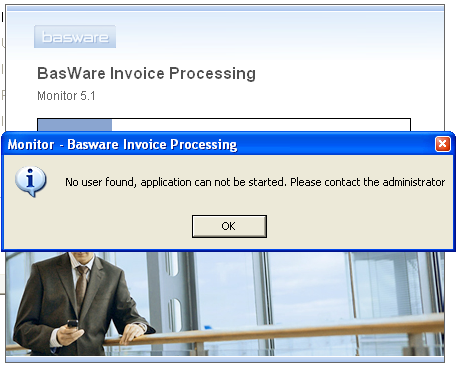 Resolution:
Check that you are member of a user group with "Report rights" in IP Admin.

Please note that you will be able to access the companies which have the reporting rights in the user group, so if you need rights to different companies which are part of different user groups, you will need the reporting rights on all the necessary companies.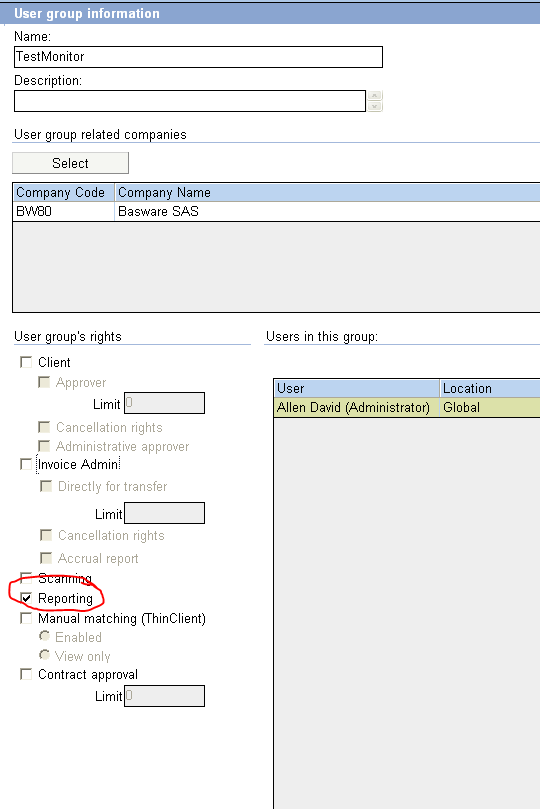 Example: These rights will give the user Allen David Monitor rights for company BW80.