Basware Message - Company paper compression
What is the issue?
The error displayed in Basware Message is:

Cause:
The company paper doesn't have the necessary compression.
Check this:
The company paper must have the following scan settings:
Format: TIFF
Size: DIN-A4 (21cm x 29,7 cm)
Resolution: 300 dpi
Color range: schwarz/weiß (keine Graustufen!)
Compression: CCITT Gruppe 4 Fax
Resolution:
In order to transform the company paper in the properly format please follow the next steps:
Please download and install the IrfanView program on your pc (either 34 or 64 bit, according to your operating system):
After installing, please open your company paper (in tiff format) with IrfanView.
Click on Image and select Resize/Resample image.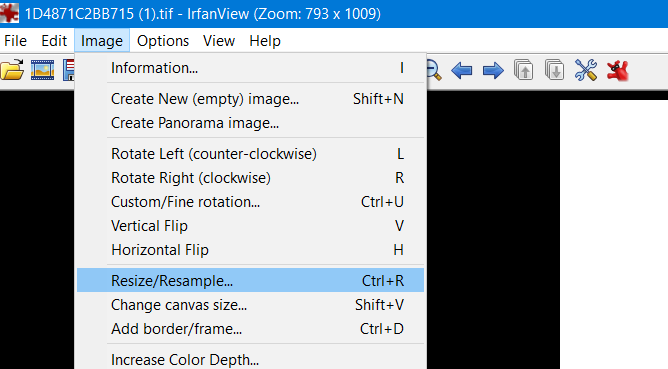 Please set the new size (width 21 cm and height 29.7 cm) and the resolution (DPI: 300) accordingly, then click OK.
NOTE: Don't forget to check "Apply sharpen after Resample" as is shown in the screenshot below.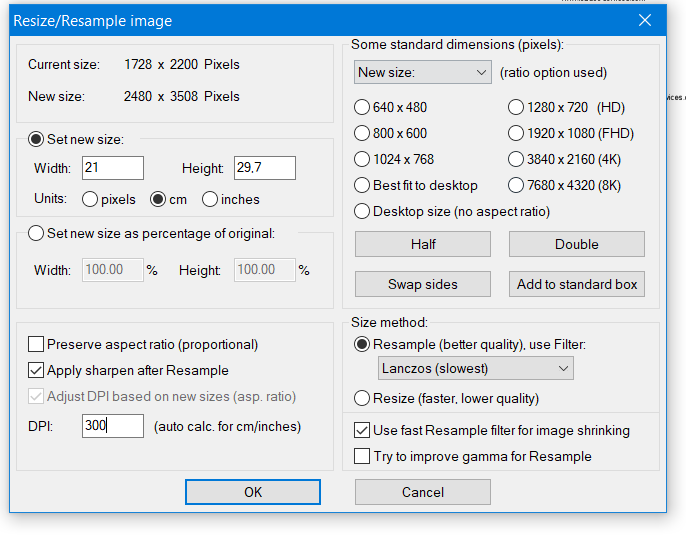 Go to Image again and click on Decrease color depth.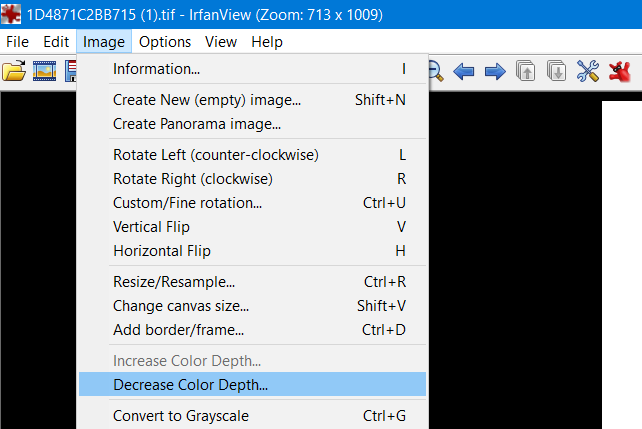 Please select the black and white colors.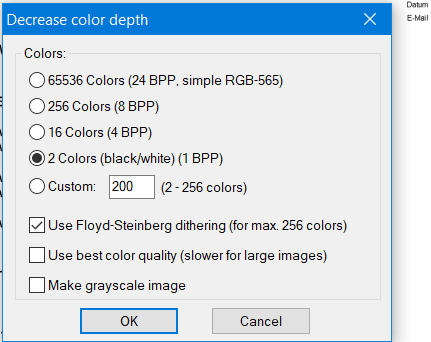 Now click on File > Save As.
Please select the compression CCITT Fax 4 from the box with the TIFF save options and save the file in the location you prefer.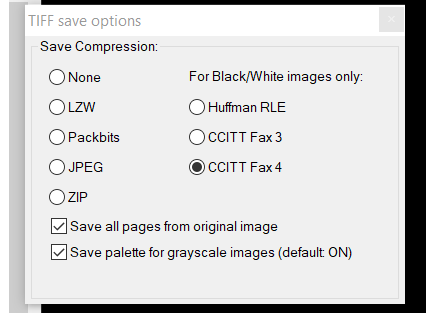 Now the company paper can be added in Basware Message.
Additional Information:
In the Knowledge article BWKB0013713 you can find more details on adding the company paper in Basware Message.