Module(s): Purchase
Feature ID: ALUSTA-17109
Pre-requisite: A consultant has configured Goods receiver visible and editable.
User can change the goods receiver on the purchase requisition's Purchase orders tab. It is possible to set only one goods receiver per supplier.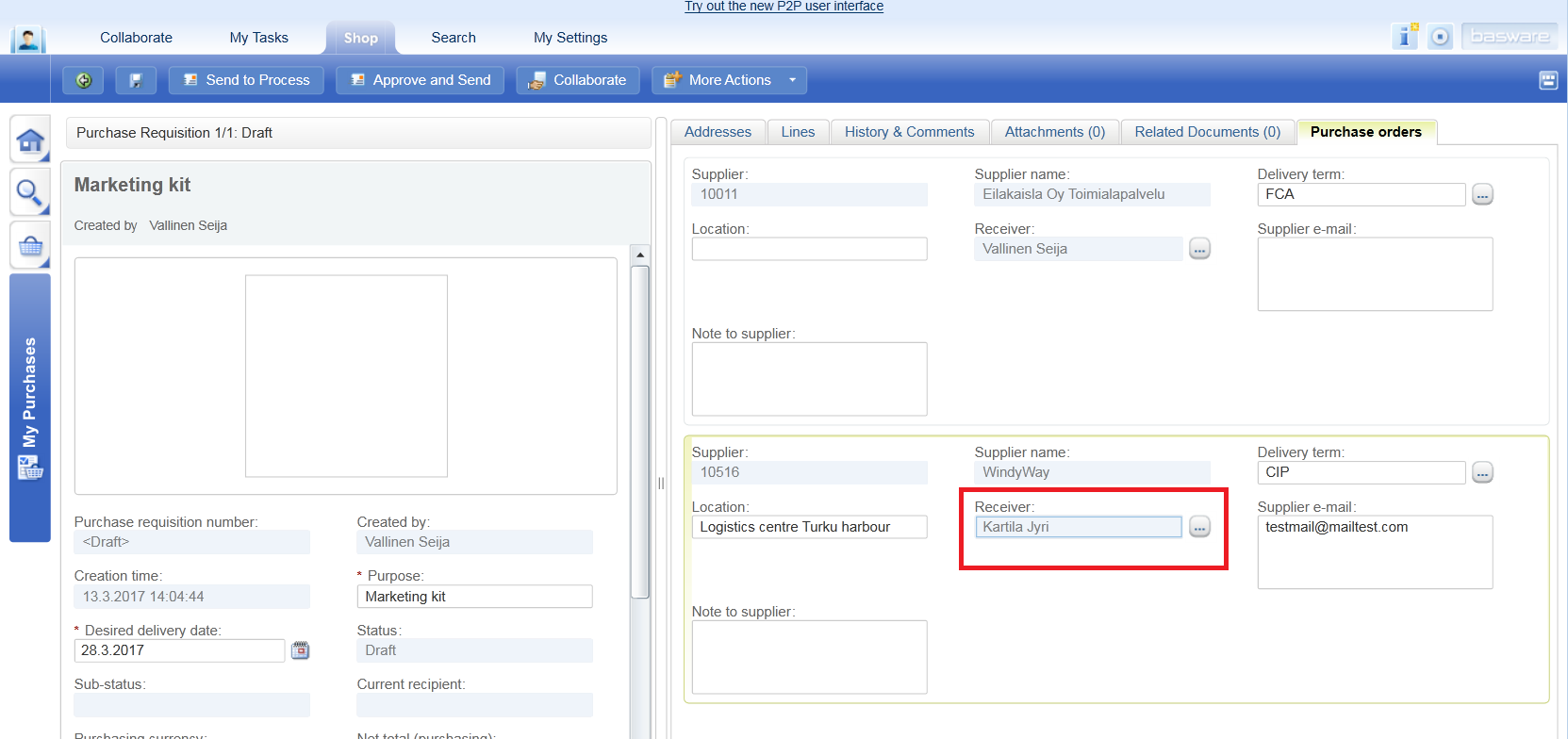 As goods receiver, the user may select any user who has the "Use Basware Shop" user right in the organization where the requisition is created to.