IP - Transfer User Responsibilities
Summary:
The main user wants to transfer responsibilities from a user to another user.
Instructions:
1. Open User Management in IP Admin.
2. Select the user.
3. Open Maintenance tab.
4. Click Transfer under User responsibilities.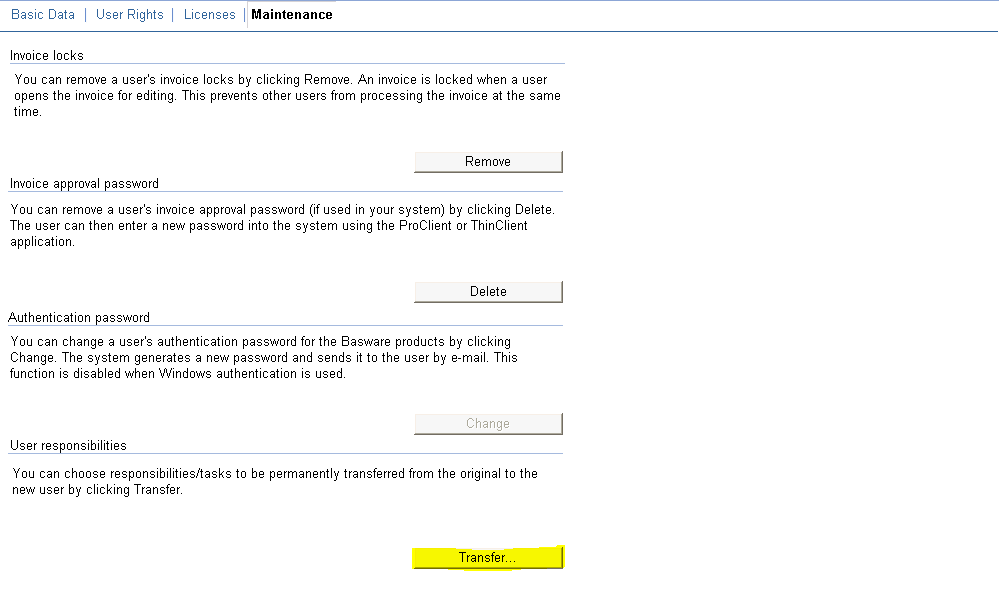 5. Select the user the responsibilities are transferred to by clicking the button with three dots.
6. Select the data to be transferred.
7. Unselect the Disable original user after transferring responsibilities if you don't want to delete user.
8. Click OK.