PM - How to install/update PM license file
Summary:
How to install/update PM license file.
Instructions:
Please find the following steps to install/update PM license file having ".lic" extention:
Go to Application/Web server, where Basware root folder can be found for e.g. \\<Server>\BWRoot.

Open the BWRoot folder and go to PM folder.

Copy the PM license file (*.lic) provided by Basware. In case old license file is present, please keep a backup and remove that file.

Once the PM License is placed in Bwroot\PM folder, run PM Admin application once so that the license file is picked/refreshed by the application.
After this PM_Admin application will prompt following message [conveying that license file is going to update]: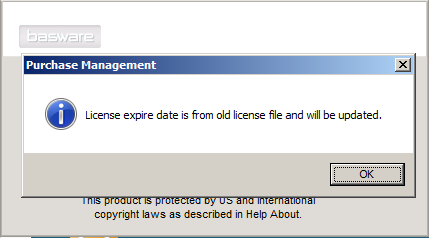 Another message window will pop up saying 'Licenses have been updated'.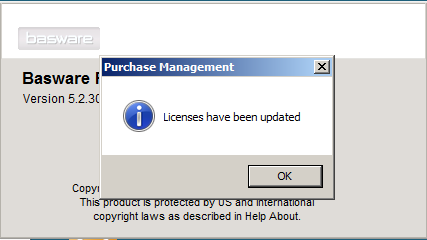 NOTE: This step will not open PM application, but only update license.
Once done, you can login to your respective PM applications now.