Quick Quote for Suppliers
To access Quick Quote for suppliers, simply log in via one of the below URL's:
UK Public Sector Suppliers: https://buyers.mpuk.basware.com/admin/login/auth
Global Suppliers: https://marketplace.basware.com/admin/login/auth

The status at the top of the screen will now change to Sent and a pop up at the bottom of the screen will confirm the quote has been sent:

The buyer has the option of either accepting or rejecting the price. If they accept, it will be added to the customers basket and they can then check this out and turn it into a Purchase Order.
If the buyer rejects then the request will be closed.
Responding to an RFQ as a one off (not registered on Basware) supplier
Basware buyers have an option of requesting a quote from suppliers not registered on Basware, we refer to these as one-off-suppliers. When sending a RFQ to a one-off-supplier, they will receive an email with a URL and an access code that will take you to the below page. From here you will need to enter the email address that received the request as well as the access code. You will need to also click to accept the Basware terms and Conditions:
Once logged in, it will take you to a page to view the request and you have the below options:

Once the supplier selects the Quote button you will be able to amend the Quote Header and add quotes lines by selecting the + buttons: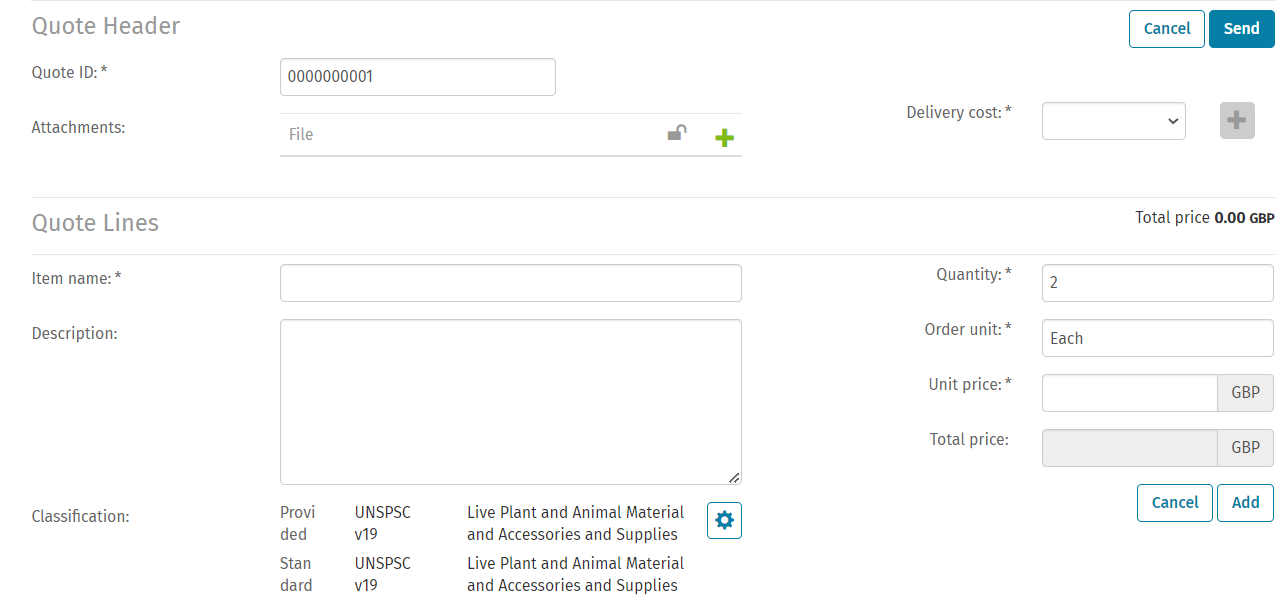 Once all the mandatory fields are complete, then simply select Send.
Please note that if the RFQ has been awarded to your company, you will need to complete registration on the Basware Marketplace