Customer Support Portal - Simple guide on how to raise a case for UK Public Sector
Summary:
This guide has instructions for how to raise a case via our Customer Support Portal for the UK Public sector
Instructions:

Use the option "Log a case".
If you don't have a login, you will need to select the public form option below:

Using the public form, the option I need help with the UK Public Sector should be selected.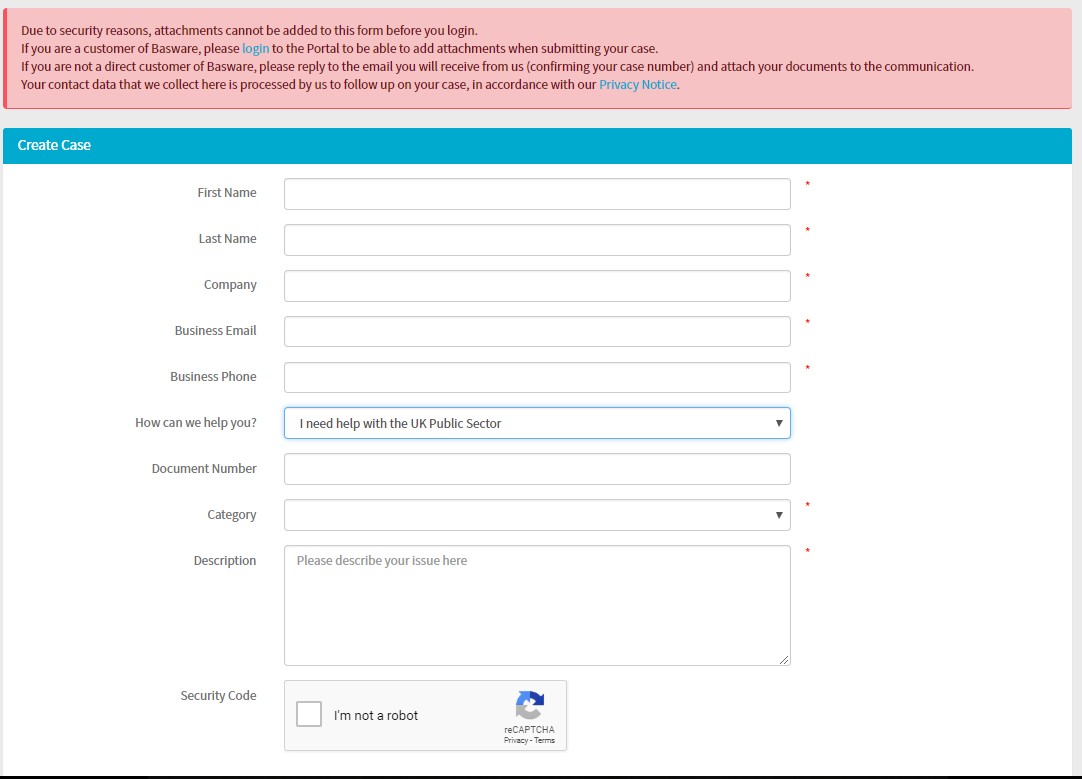 Once the case has been created, you will receive an email confirming the case number (from Update.support@basware.com).
You can reply to the confirmation email with any attachments that need to be attached to the Case.
NOTE: You cannot raise a new case just by emailing the above address, as this isn't a standard inbox and is not monitored. You must raise a case via Customer Support Portal if you want a response.