Invoice search no longer runs automatically when navigating to AP Pro
Summary:
In P2P version 22.12 there is a change in the existing functionality.
The invoice search is no longer by default automatically performed when the user navigates to AP Pro.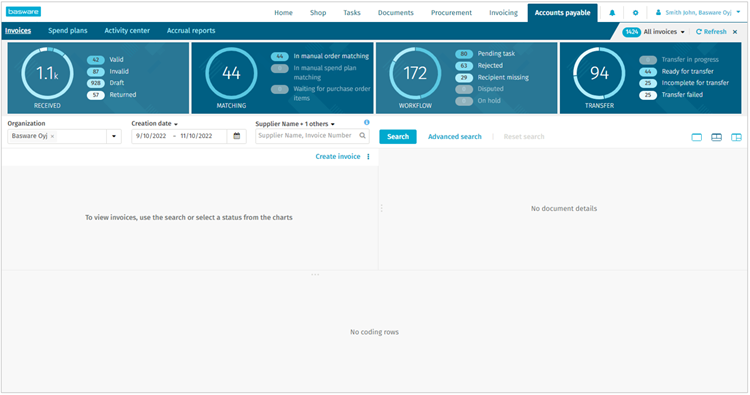 The change is visually quite big and there are many reasons behind the change:
1. Based on usage statistics, very few users actually use the results of this initial search for anything.
2. This initial search is heavy on system performance, so removing this will improve system performance.
3. Some customers have especially wished to remove this initial search, because it is unnecessary and slow for them.
The change has also benefits for users; AP Pro opens significantly faster and the user can get to work faster and does not need to wait for the results of the initial search.
It is still possible to enable the initial search when navigating to AP Pro.
In such case, please raise a New Feature Enablement request
Business Service: Invoice
Mention the required feature to be enabled: EnableInitialInvoiceSearchInApPro
Additional Information: