How to add more invoice recipient email addresses?
Invoice recipient can add new recipients of invoice emails that are sent by notification services in Basware Portal.
Open View Details page of the service.
Click Services > Email receiving.
Click View Details.
Click Notifications to open the email notification settings.
Click Add New User, fill in the user's details and click Add > Save.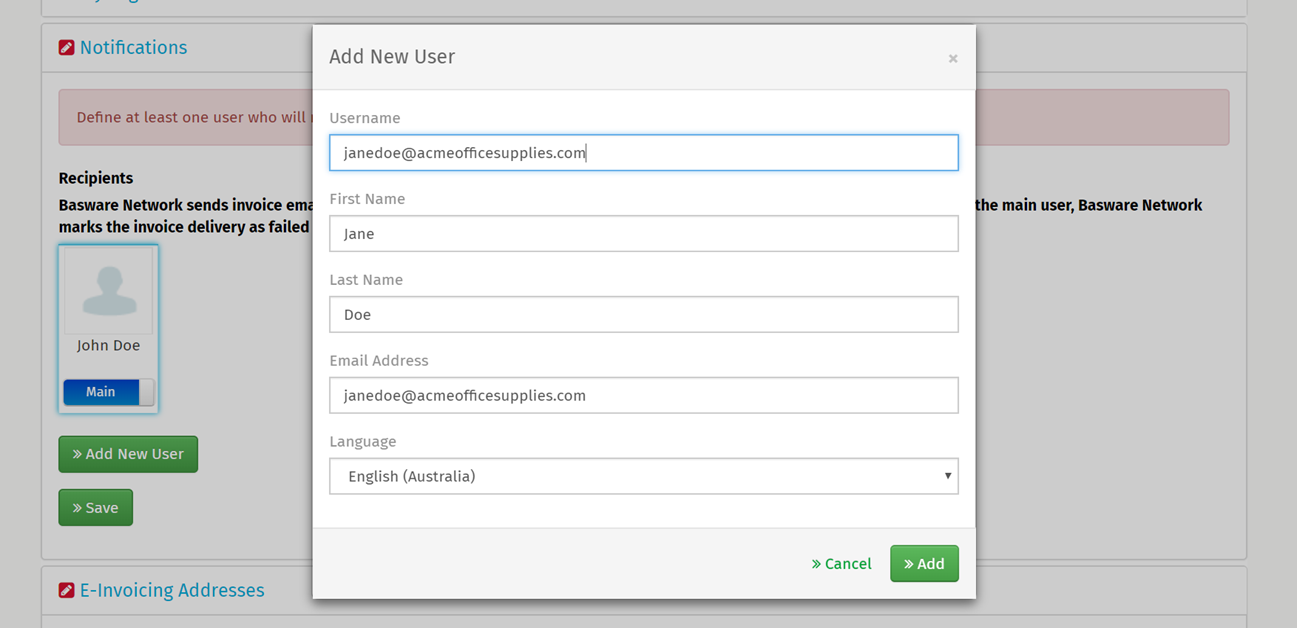 Set the user as main or additional.

The invoice emails that are sent from this service will now reach the users you specified.
If you prefer receiving invoices to Online Portal instead of email, please click services -> Online Receiving and follow the steps 2-4 to modify recipients for email notifications.
New to Basware Portal?
Invoice recipient can login to Basware Portal via link provided in the email: