How to create Development Proposal
Summary:
This article shows you how to create a Development Proposal for Basware Product Management.
The purpose of Development Proposals is to provide better services to our customers by identifying and driving high-value customer enhancements into the products and facilitating success in improving our products while addressing customers' critical business requirements. We get many good Development Proposals from customers, and the most requested and impactful make it to the product.
Instructions to create Development Proposal: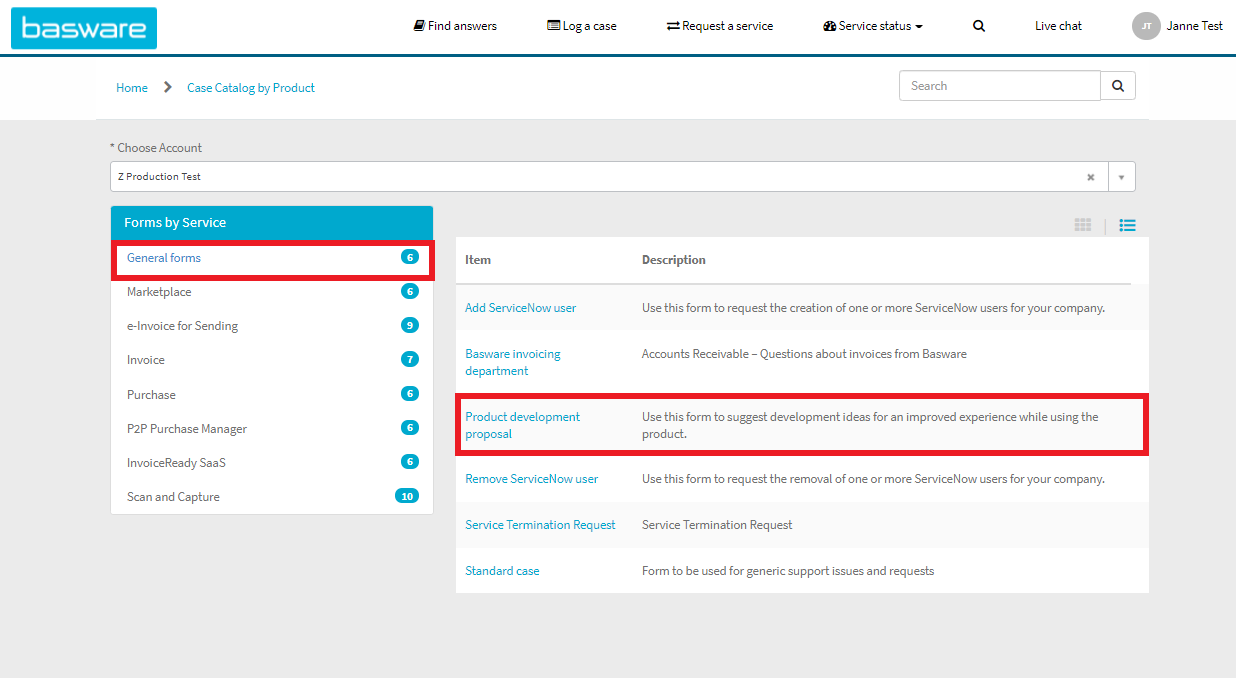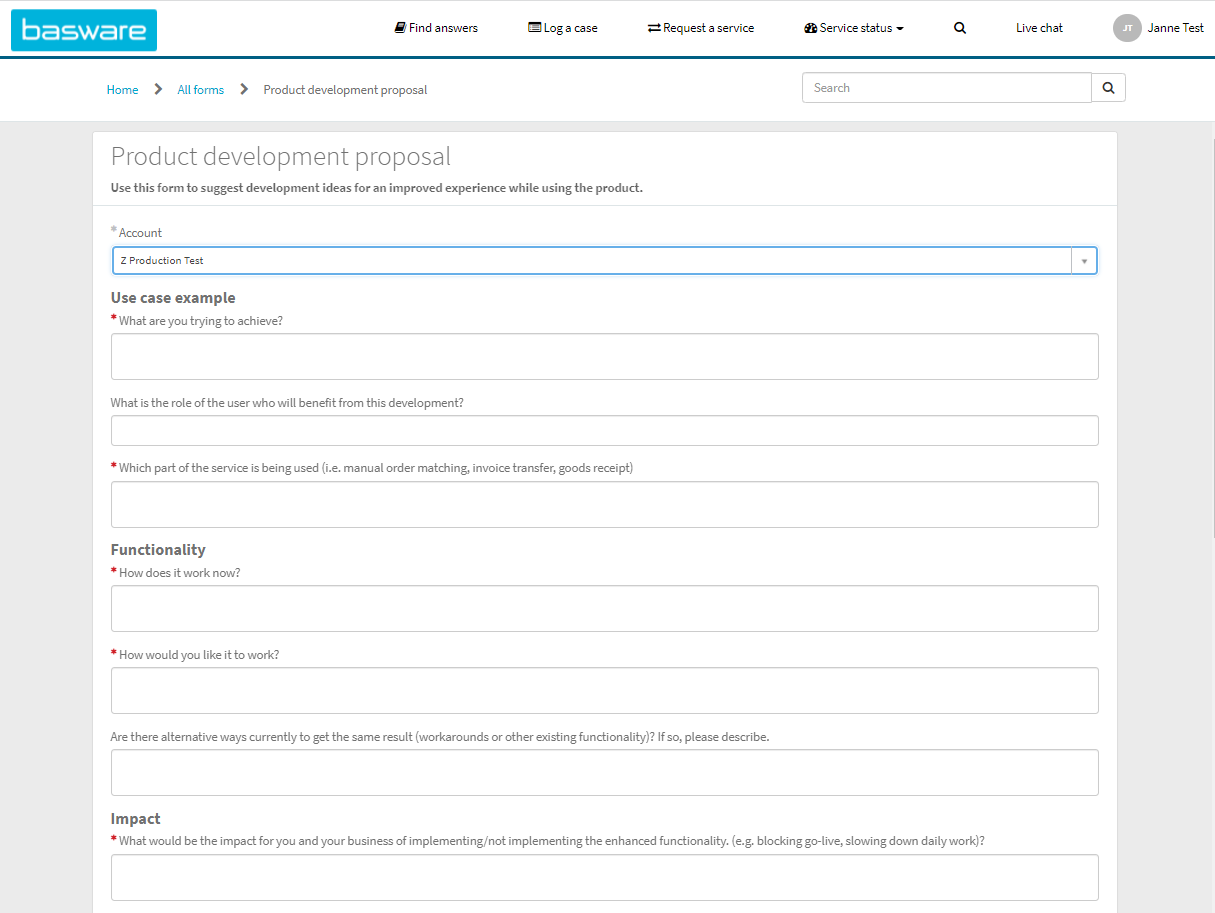 After you press submit, development proposal will be created to Basware product idea pool which is a source of new product innovation and discovering most common product enhancement needs among Basware customers. There will be no active communication related to your submission. Still, you can review detailed information about our new features and enhancements

at https://releases.basware.com/features or by reading Release Notes from our Customer Support Portal.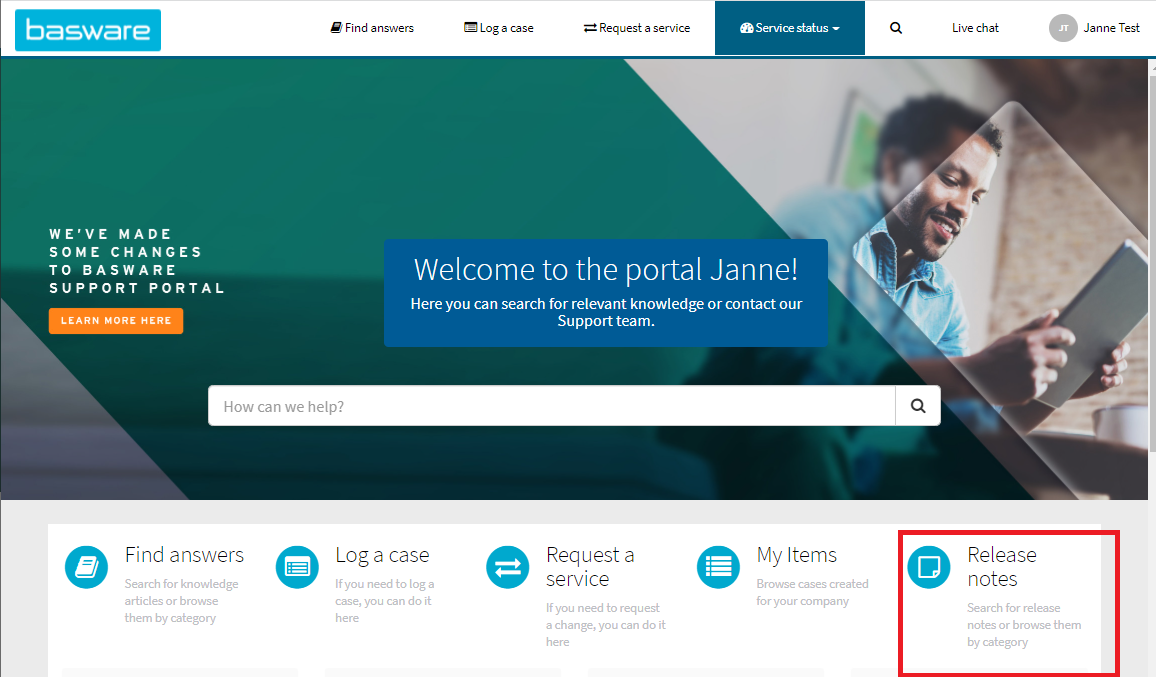 Thank you for your suggestion for improving our product, we look forward to receiving further recommendations from you.