PM - User not able to create requisition through Free Text Ordering.
What is the issue?
The user is not able to create requisitions/POs through Free Text Ordering. Refer below image to see what is visible to the user with free text ordering rights.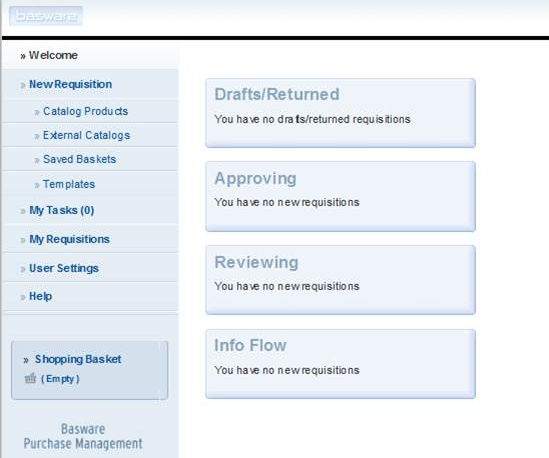 Resolution:
The user should have proper rights to create Free Text Ordering.
Simple create rights for requisition are not sufficient to create free text ordering.
These rights can be given in PMAdmin as described in below image.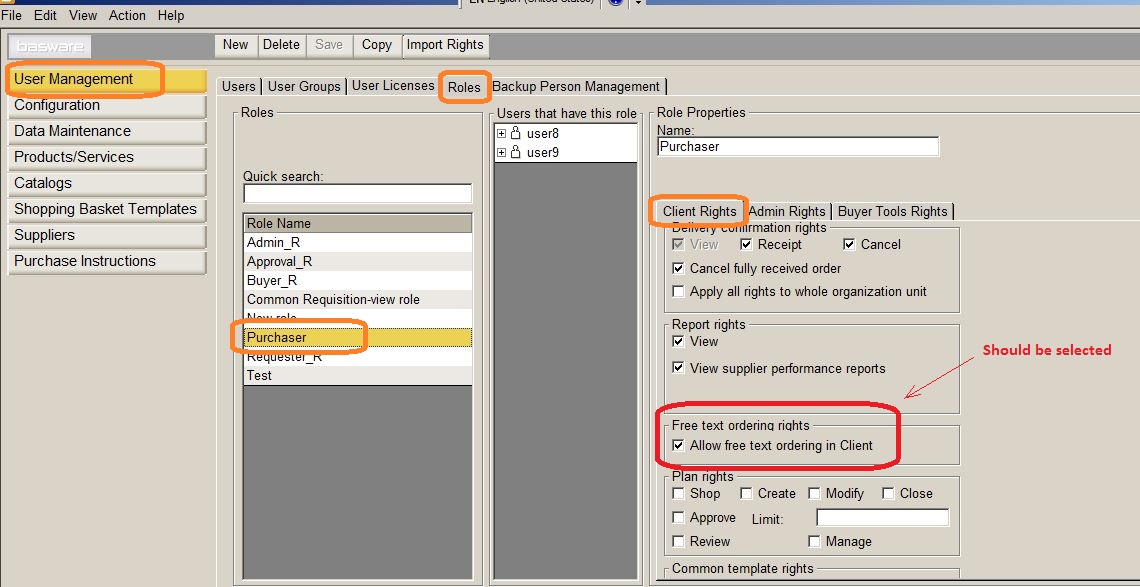 If any problems are encountered with these methods please contact Basware Customer Support via the channels listed at http://www.basware.com/support.