This is a user guide on how you can reject tasks that are waiting for your action.
You can reject approval tasks for any document type.
Instructions:
Click Tasks.
Find the task you want to reject. If needed, use the tabs at the top of the page to filter tasks by document type, such as Purchase requisitions or Invoices.
Click next to Approve to get a list of other available options.
To reject the task, click Reject.
Depending on the configuration of your system, you may be requested to add a comment when rejecting a task. If you are requested to add a comment, a dialog box appears.
Select a reason for rejection.

Type your comment in the text field.

Click Reject.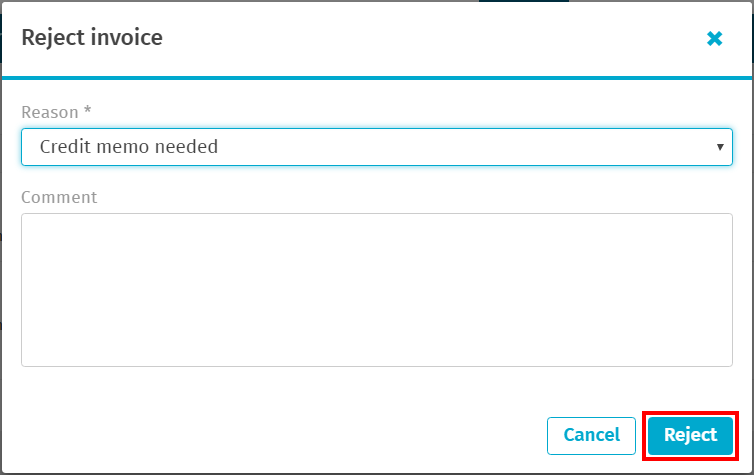 The task is rejected, and it will disappear from your task list.
Additional Information:
Looking for something different? Maybe these articles can help:
I got a notification saying my invoice was rejected
Invoice rejected due to contract cancellation requested by the Customer (receiver)