What is the issue?
You have lost or forgotten your InvoiceReady password.
Instructions:

After clicking on "Forgot your password?", you will be prompted to enter your InvoiceReady username.

Enter your username and click [ Continue ].
InvoiceReady will send you a confirmation code via e-mail.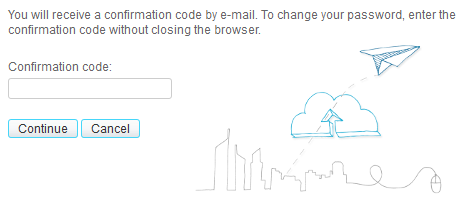 NOTE: If you do not receive a confirmation code, be sure to check your e-mail spam folder and other filters to ensure the e-mail was not filtered or lost.
If you still cannot receive a confirmation code or encountered some other issue, you can also contact your organization main user and request that they change your InvoiceReady password for you.
Resetting your password will not unlock your user account if it is locked.