TEM - How to check batch number for any document from WinClient application
Summary:
Go to TEM Win Client application with Admin credentials.
Resolution:
Administration->Administration documents…

Click on Administration, then you will get few options, as mentioned in the below screen.
Select any of the option in Expense claim or Travel claim.
As in the below screenshot, I clicked on Travel claim->Ready to report and opened document number: 104021.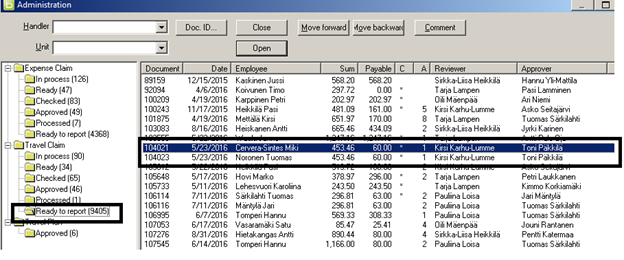 Now, in the opened document. Right click and select "Properties".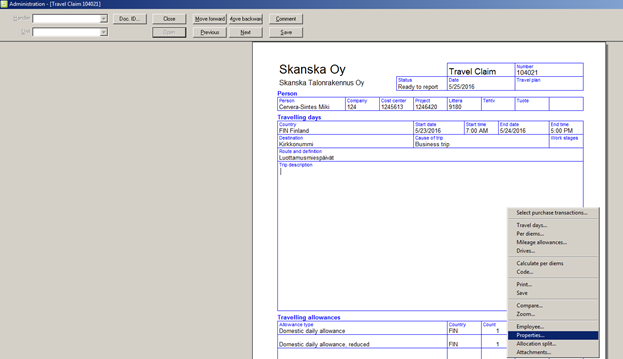 Now, in the below screen, you can check the batch number of the document.