| | |
| --- | --- |
| Target group of this article |   |
| All Users |  x |
| Main User  |   |
| IT department  |   |
To support unlimited number of purchase order number references on invoice header and in order matching the format of the field has been changed.
Previously the field was a simple text field where multiple values were entered as a comma separated list.

In Basware P2P version 17.11 the field format has been changed to a table.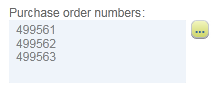 Now users are able to add, modify, copy, and delete purchase order numbers with a similar dialog that was already earlier available for delivery notes.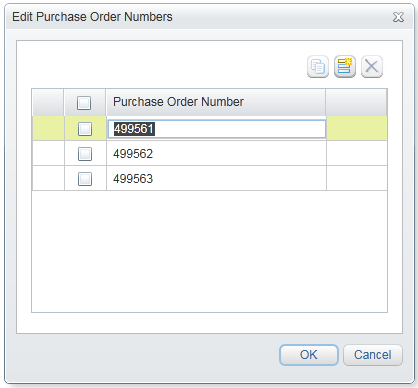 Corresponding new feature description ALUSTA-5787 Support for unlimited number of purchase order references in matching.