Buyer Guide - Sending an invite to a supplier In Procserve
To invite a supplier to register on the system you will first need to log into your account, click on Settings and then select Supplier Registration. As shown below: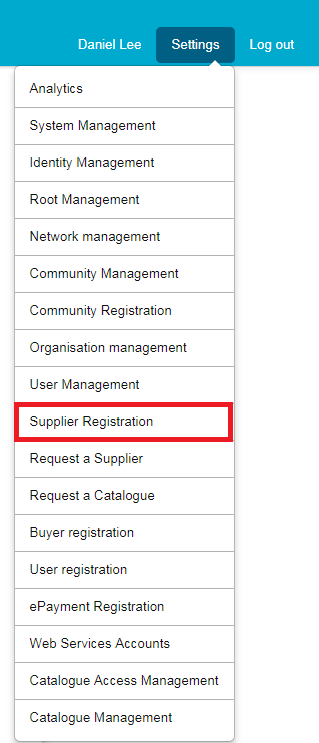 On this page you will then need to click on where it says "Invite a new supplier". This is shown in the screenshot below:

On the next page you will then need to fill out as much information as possible to narrow down your results of suppliers: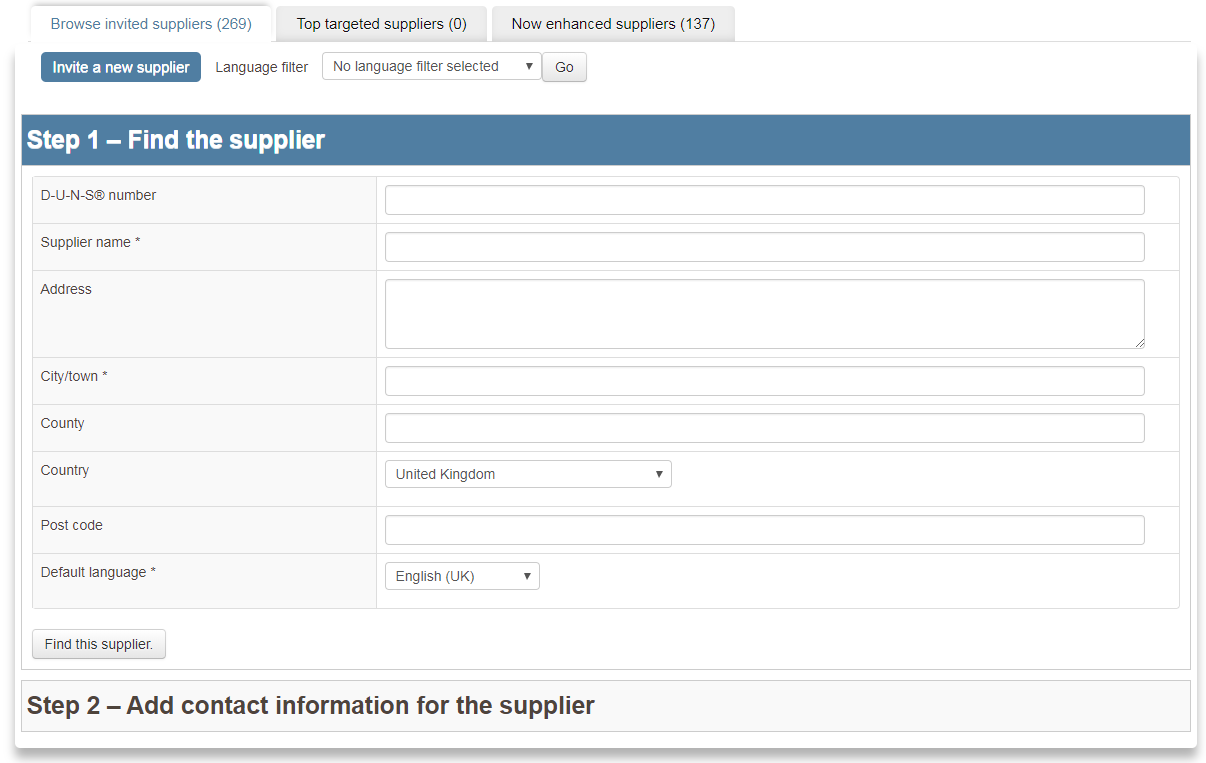 Once you have entered as much information as you can, you will need to click on Find this supplier. You will then be displayed your search results. If the supplier you wish to invite has already been invited or is already registered on the system it will show as below: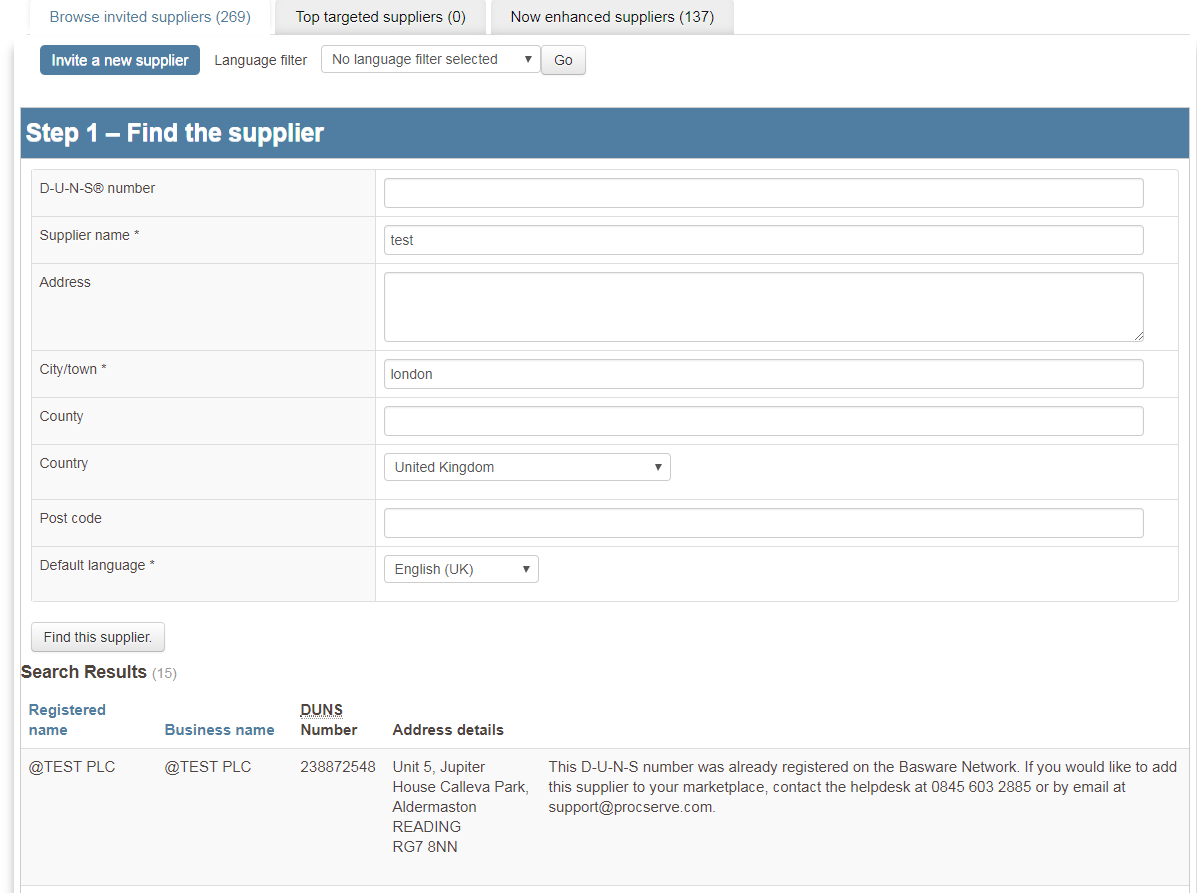 If they have not been invited or are not registered you will then be given the option to invite them. Once you click on Invite this supplier you will then be asked for a Contact name, an email address and an order email address. Enter this information and then click on Invite this supplier.