PM - Users not receiving contract expiration emails
What is the issue?
Users are not receiving any emails regarding expiration of contracts.
Check this:
Check the value of the parameter Contract_Reminder_days in PM Admin
Resolution:
There is a Parameter in PM Admin which controls the behavior of Contract emails. (ContractReminderDays)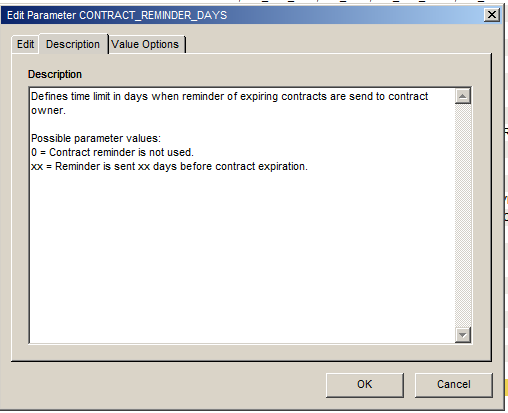 Check the value in the Parameter and set it to the desired number of days after which the reminder should be sent.