P2P - Access Denied - The feature you are attempting to use is prohibited by your browser
What is the issue?
When trying to add an attachment to an invoice in Alusta P2P, there is a pop-up saying that the access is denied. Closing the pop-up might cause Alusta to fail (Unknown error occurred and P2P service was closed).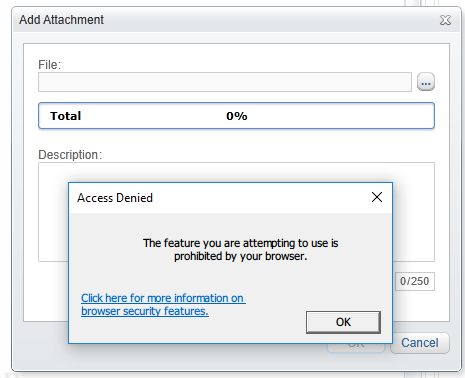 Cause:
The issue is caused by a function implemented in Internet Explorer - Enhanced Protection Mode (inetcpl.cpl > Advanced tab > Settings > Security section).
This feature has been implemented in Windows 8.1 (IE10) but it was disabled by default until Windows 10 1803. In 1803 this option has been enabled by default. The purpose of this option is to make Internet Explorer more secure by blocking malware usual ways of infecting a computer throughout the browser.
More information about this function can be found here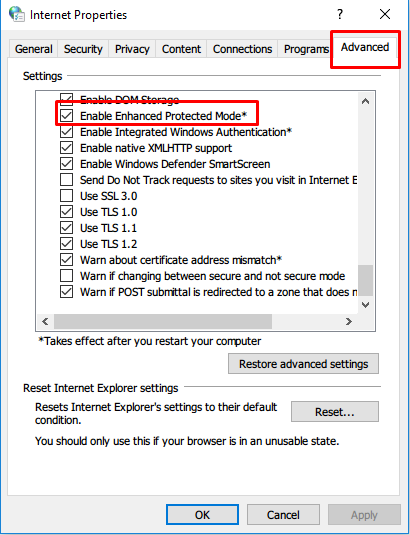 Resolution:
First workaround would be to disable this option altogether.
The second one would be to add the Alusta P2P address to Trusted Zones in IE (e.g. https://uk1.alusta.basware-saas.com):